We offer everything you need to set up your perfect daybed today!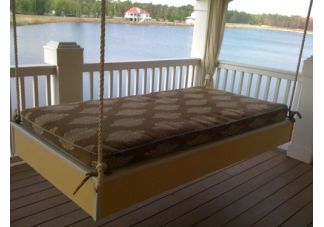 Get the perfect custom daybed cushion at Daybed Cushions. We carry only the best cushions for your bedding needs. Select from the many fabrics we have in stock to add elegance and style to your bed. You'll discover why our custom cushions are the best in the business when you sit on your beautifully designed, handmade cushions for the first time.
Looking for a new daybed? Browse our selection of quality daybeds, as well as many beautiful daybed bedding sets to complete your look!
Dress up your day bed and and other living spaces with all of the extras we have to offer such as custom throw pillows, custom bolster pillows, custom window seat cushions and more!